Death Chronicles Vol.1

Product No.

ZXXD-13

Actress

Director

Time

63 min | making 19 min

Release Date

2009/10/09

Genre

* We are stopping Distribution of Sample Movie. Restart schedule is undecided. We would appreciate your understanding in this matter.
▲close
Tokyo Zombie Project is initiated when a man puts on a cursed mask in the mid-summer of 20XX.... Midori is a high school girl working in the production of the show "Saint Beast Squad Dragon Force," but now she is caught up in a web of terror from which she cannot escape. Midori is attacked by a man turned into a zombie by the curse. His body is filthy and rotten and his evil soul desires only human flesh and blood. Covered in gore and blood, Midori keeps fighting zombies, trying to escape from the building where she is trapped, but the undead soon come back reanimated even after they are beaten, and she falls in the battle in the end. In the meanwhile, two girls Yuna and Yuki are dressed as Yellow and Blue of "Dragon Force," and blood-thirsty zombies looking for beautiful girl's flesh fall on them, too.... Yuna in Yellow's costume is attacked by a horde of flesh-eating zombies and Yuna is slowly turning into a ravenous zombie herself.... The high school girl Midori and Yuki clad in Blue's costume cooperate with each other to escape from the place where they are locked up, but...!?
▲close
We are pleased to present "Death Chronicles," our latest work that features terrifying zombies created with the special effect make-up skills of Hollywood. This is a nice blend of drama and heroine actions that only ZEN Pictures can produce. The greatest challenge for me as director was it took considerable time to apply and complete the make-up. Normally, to shoot a scene of monsters or villains, all actors have to do is wear full costumes, but this time we had to film scenes more efficiently than usual, and the whole filming schedule had to be arranged very carefully. We have made a very unique drama about a beautiful girl fighting zombies, and I am grateful for those who have been there with me on the set, and the three leading ladies who did a great job. The first part of "Death Chronicles" is mainly about a high school girl played by Miss Airi Yamamoto, who has to battle the flesh-eating zombies to survive, and also the squad member Yellow played by Miss Natumi Aoi, who is attacked by the zombies and whose body becomes a bloody mess. 【Staff Comment】 This work's setting is done at V cinema shooting spots where we usually use, so the studio where we the staffs look at all the time is shot in totally different angles. Owing to it, honestly, I can enjoy this work very much. And above all, the scene in which the Yellow is attacked by the zombies is drawn so realistically with the special makeup effect, so it has become a totally different work from former ones, and that completes this work so interestingly.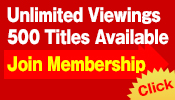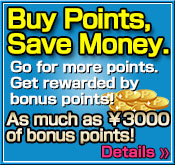 NOTICE:
Our website credit card payments can be processed in
USD
. The bank statement that you will receive will be considered as
USD
. The amount will be changed depending upon the exchange rate and charge of the bank. Thank you for understanding us