Idol In Big Crisis!! Cutie Rose Vol.2

Product No.

CGBD-31

Actress

Director

Time

76 min | making 18 min

Release Date

2009/10/23

* We are stopping Distribution of Sample Movie. Restart schedule is undecided. We would appreciate your understanding in this matter.
▲close
A female monster, Jiraruba appears in front of Mai after Mai accomplishes mysterious transformation and beats a monster of the Devil Fang, Trango. Other hand, the Misty-Lily detects a danger of Mai and goes to rescue Mai, but in front of her, an enemy of long standing, Walarz blocks her way. The Cutie-Rose and the Misty-Lily, two of them transform themselves, and they fight against each enemy. However, against Jiraruba's malicious attack, the Cutie-Rose is fallen down, and also the Misty-Lily is caught her guard off and is fallen into a deadly pinch. The monstrous snake twines around the Misty-Lily and tightly squeezes her up. And Horrifying worms suck all around body of the Cutie-Rose and take energy out of her. A secret of the sisters is let them known by Jiraruba, and the Misty-Lily tries to cover her younger sister. But the Cutie-Rose perplexes with a shocking truth. When they are driven into a corner mentally and physically, they are released from limiter of their mind!
▲close
I think that I could edit the work in good tempo along with one against one battles x 2. In the beginning part, we shot it to be speedy with action, and from the middle part, I shot it as people can enjoy the pinch scenes of two heroines' work alternatively. Miss Okamoto has two patterns such as a schoolgirl's figure and after her transformation while she is given a pain with Jiraruba's whip, and she shows good action in both styles and looked so sexy. Miss Nagase did well with her suffered reaction while she was tightly squeezed up by the monstrous snake. I really put my entire soul into the movement of the snake, so please see and enjoy it. The last decisive battle came up with three-dimensional, and entirely it's well finished.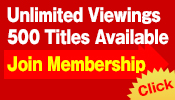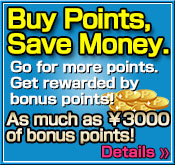 NOTICE:
Our website credit card payments can be processed in
USD
. The bank statement that you will receive will be considered as
USD
. The amount will be changed depending upon the exchange rate and charge of the bank. Thank you for understanding us