Holy Treasure Force Jewel Five Vol.02

Product No.

ZARD-90

Director

Time

61 min | making 13 min

Release Date

2009/12/11

* We are stopping Distribution of Sample Movie. Restart schedule is undecided. We would appreciate your understanding in this matter.
▲close
Holy Treasure Force Jewel Five are five girl warriors fighting Demon Empire Death Cross. The group, however, has lost its way and is now falling apart. Jewel Blue and Jewel Yellow are captured by the enemy and Jewel Black is acting suspiciously. Jewel Black calls Jewel Red out and challenges her to fight a duel. In the meanwhile, the villainess Death Jeanne shows up before Jewel Pink, who is left alone in the base, and when Pink prepares for a battle, Death Cross's monster Kurageron sneaks up from behind. The girls have to fight separately and all five warriors of Jewel Five are eventually caught and hung before Death Jeanne. Merciless Death Jeanne gives a whipping as the captured girls keep screaming. She intends to rule the world using the sacred power of five Saint Stones she collected. The girls are in big trouble. What will become the sacred five?
▲close
Meet five cute girls of Jewel Five, all from the gravure world. The girls are all gorgeous, perfect for the jewel motif of the film and they have added color and excitement to the set. Also, we are lucky to have sexy and attractive Miss Asae Otsuka as evil female boss, so filming was literally like going inside a shining jewel box, always surrounded by the glamorous cast. All of these girls did a great job and they put on a big smile all the time in spite of the hard shooting schedule. The film's highlights include great action scenes, with six girlie players participating in delightfully chaotic and tense battles. Please don't miss it. 【Staff Comment】 Tall and shapely, Airi Eisaku throws kicks and blows beautifully in action sequences. And, Asae Otsuka, the heal, has such sexy eyes and lips as to make your heart throb. The story is just fantastic, full of suspense, and lets you yearn to see what's going to happen next with Black's improbable betrayal! Perhaps, you'd better see the prequel, too, to enjoy much better. Also, the theme song the members sing sounds so cute and lovable in chorus♪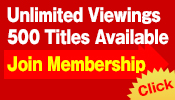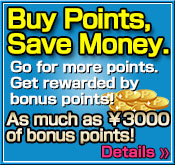 NOTICE:
Our website credit card payments can be processed in
USD
. The bank statement that you will receive will be considered as
USD
. The amount will be changed depending upon the exchange rate and charge of the bank. Thank you for understanding us