Tokyo Ballistic War Vol.1 - Cyborg High School Girl VS. Cyborg Beautiful Athletes [Rated-15]

Product No.

WXXD-03

Actress

Director

Time

69 min | making 19 min

Release Date

2009/12/11

Label

* We are stopping Distribution of Sample Movie. Restart schedule is undecided. We would appreciate your understanding in this matter.
▲close
The story takes place in the alternate world slightly different from ours. In United Republic of Great Japan, which has become the world's strongest nation, it is reported that a new breed of athletes is setting a phenomenal new world record, winning every sports game. Prompted by the pressure from other nations, JSA, the organization that supervises the country's sports events, decides to look into the matter, but the entire investigation team goes missing just when it started the mission. What the investigation team witnessed was "Athlete-roid," female-type cyborgs specifically designed for each sport. Koumoto, executive director of Great Japan Heavy Industries, is planning to dominate the world market for special military-use robots by promoting the army of invincible "Athlete-roid."... In the meanwhile two high school girls meet each other on their way to school. They are Ai Asaoka and Megumi Asaoka. Because of a trick of fate two girls get involved in a series of shocking incidents. Mistaken for her namesake, Ai undergoes a whole-body cyborg surgery when it was Megumi who volunteered for the operation. Mugumi comforts the distraught Ai and invites her to join her original mission, a battle to exterminate all "Athlete-roids." It's time for the girls to fight, wielding an iron machine hand and launching a sparking rocket punch! A spiked ball flying in the air! Attack of the blood-spattering sole corkscrew! There are no rules for this craziest action! Now the bloodiest fight of the deadly girls is about to begin!!
▲close
I believe this is the first-ever ZEN Picture film that features such unique elements as splattering blood and body mutilations. In this delightfully outrageous story a flesh-and-blood hand transforms into an iron hand, a machine-gun is fired from the fingertip, and then a rocket launcher is shot from the bent knee. The enemy catches it with a gigantic machine hand and throws it away, and there is even an air combat between flying rocket punches. The film stars Miss Ayaka Noda and this wildly entertaining action is her first film, but she did a great performance. She has a strikingly handsome face and her nice expressions perfectly match the splattering gore, one of the film's highlights. Also, Miss Arisa Taki is fantastic as human heroine who has to fight the army of cyborgs, and she is great as ever as the heroine in peril. Watching her endure the gory sole corkscrew attack makes you cheer for her. Plus, the unforgettable supports from the unique cast make the entire film more intense. This is quite an entertaining film, one you can enjoy with a bowl of popcorn. Please don't miss it.
▲close
This is a special effects work, which makes me feel ZEN PICTURES'level raise. The Director Kamikura is so splendid! The story is so interesting, and the editing and the CG techniques are also great!! There are some blood splutter elements, so likes and dislikes may occur. But I hope that anyone sees this work.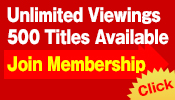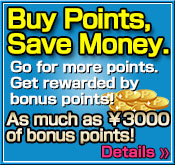 NOTICE:
Our website credit card payments can be processed in
USD
. The bank statement that you will receive will be considered as
USD
. The amount will be changed depending upon the exchange rate and charge of the bank. Thank you for understanding us