Burnout W Vol.1 【w/wo English Dubbed】

Product No.

AZGB-17

Director

Time

62 min | making 26 min

Release Date

2010/03/26

Label

Genre

Charactor

* We are stopping Distribution of Sample Movie. Restart schedule is undecided. We would appreciate your understanding in this matter.
▲close
The story is set in another world, where things are slightly different from reality. A series of wars have torn the world into two, the East and the West. Over time, both sides have achieved peace in their own way and asserted their agendas. An executive of Mitsuoka Pharmacy, one of big companies in the West, is assassinated. The company has been developing a new type of cell that can regenerate sick or aged parts of the human body. Mako, a researcher at the company, is pinned down by a sniper. Rio and Mei are called to protect Mako. But it seems more than one terrorist is involved in the assassination of Mako. May's car is suddenly attacked by armed soldiers. The girls get engaged in combat. Bullets fly all over. When Rio and Mei think they have protected Mako, a beautiful assassin attacks them. Why should Mako's life be aimed at? Who are those terrorists? In the meanwhile, a man comes to Rio's mind. He knows why and they go after Mako,who they are and everything. And he escapes from the prison, unnoticed.
▲close
This is a sequel to a well-received hit, "Idol Action Battle - Burnout: Dignitary Security Team." The cast and the setting remains the same to add depth to the new story. For this episode two new female characters join the cast, and I hope you will enjoy the story of characters with unique jobs such as bodyguard, assassin and researcher, as well as the film's edgy, hard-boiled touch that is quite different from usual "tokusatsu" special effect action. Besides the heroine-in-peril scenes and actions, you can have fun with the drama to your heart's content. Of course, those who haven't seen the original can enjoy this episode as a stand-alone feature. Check it out and have a good time!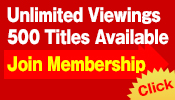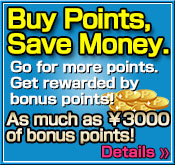 NOTICE:
Our website credit card payments can be processed in
USD
. The bank statement that you will receive will be considered as
USD
. The amount will be changed depending upon the exchange rate and charge of the bank. Thank you for understanding us