Burnout W Vol.2

Product No.

AZGB-18

Director

Time

60 min | making 26 min

Release Date

2010/04/09

Label

Genre

Charactor

* We are stopping Distribution of Sample Movie. Restart schedule is undecided. We would appreciate your understanding in this matter.
▲close
Mei is abducted from the hospital and is interrogated by Kasumi the lone terrorist, who wants to know where the new-type cell researcher Mako is hiding. Mei is tortured with needles stuck all over her body, but Mei, a professional bodyguard, would not talk. That is when Jin arrives, who has just escaped from the prison. Kasumi instantly senses cold and intimidating Jin is a formidable fighter, but she has to deal with this new menace to her plans. Kasumi attacks Jin and while two great fighters engage in a fierce battle, Mei manages to escape with Rio and they plan to save Mako again. This is the climax of the tale of super hard-boiled action drama of the new millennium, where the fighters ? Team Garuda, Silver Fang, Kasumi and Jin ? stand and fight for what they believe in!! When the fight is over, what will these burnt-out souls see?
▲close
Finally! This is the last chapter of the saga! Don't miss the film's great actions, especially the action scene between Kasumi and Jin who has just escaped from the prison, and the attractive heroine-in-peril scene, in which Rio is in big trouble, unable to move freely with barbed wires wrapped around her body. Jin and Kasumi are really deadly fighters and during the fight scene you can feel the speed and power, even the murderous intent coming from them. Also, you will be fascinated with very sexy Miss Nagase as Rio tortured in her heroine-in-peril scene. We hope you enjoy the film's unique concept of pleasure torturing a competent woman, plus, like the previous episode, its hard-boiled drama in this new "Burnout" film. We are already thinking of making a sequel. Please check this one out and have a good time.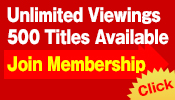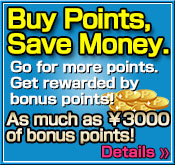 NOTICE:
Our website credit card payments can be processed in
USD
. The bank statement that you will receive will be considered as
USD
. The amount will be changed depending upon the exchange rate and charge of the bank. Thank you for understanding us