Ninja Special Agent Justy Wind vs. Evil American Comic Books Characters Vol.1

Product No.

CGBD-34

Director

Time

62 min | making 15 min

Release Date

2010/05/28

Genre

Charactor

* We are stopping Distribution of Sample Movie. Restart schedule is undecided. We would appreciate your understanding in this matter.
▲close
Japan is under the siege of a mysterious army of female soldiers! They say these girls are looking for "wa no chikara," or the power of unity in this country. When Mighty Wind aka Misora Yozaki is forced into a three-on-one battle against the invading warriors, she manages to escape from the predicament, but she is severely wounded by the poison attack by Miss Tarantula and loses her consciousness in the forest. Injured Misora is saved and given a place to hide by Huka Hiba, a high school girl who happened to pass by. Their meeting was not an accident, but fate, and the legendary sword, family heirloom passed down from an ancient ancestor, made this happen. The sword has the special power to transform its holder into Justy Wind, but Misora leaves Huka's home without telling anything about these facts, as she is afraid Huka might get involved into the battle. Later that day she is ambushed by Miss Tarantula and this time Tarantula catches Misora and binds up her body using her spider's web! Just when she thinks everything is over, unexpected help arrives in the form of Huka transformed into Red Wind. Though Huka doesn't quite understand what is going on, she fights surprisingly well, and Misora repels Miss Tarantula's attack. Then two girl fighters decide to find their partners who have the same sword as theirs. They finally discover their would-be partners, but they turn out girls with too unique personalities. Shoko is an orphan girl who never opens her heart to anyone. Actually she never trusts anyone. Maihime is a daughter of a rich family and she is a spoiled and strong-willed girl. By the time all Justy Wind members get together, the group is already falling apart.... In the meanwhile, Fang Girl and Amazon Lady are planning to renew their attack on the unsuspecting girls....
▲close
As many as eight main players are featured in our new film that is simply gorgeous and attractive. Each girl of the film is provided with a unique personality and a back story about the battle they have to fight. The story cleverly uses the interesting setting you have never seen before, about the most incongruous team of fighters of justice, giving a nice twist to the idea of Japan's traditional idea of "wa no chikara," or the power of unity. The contrast seen in the fighting styles during action scenes is also impressive, with sword-wielding Justy Wind fighters with large, sweeping movements across the screen, opposite American comic book characters preferring bare-hand fighting, accentuating strength and dynamism. While sexy costumes of the American comic book fighters are very alluring, Justy Wind heroines are also attractive in their stylish costumes in layers with a new scarf. I hope you will enjoy the film's gripping heroine-in-peril scenes with heroine's suit destruction and oversuit cancelation that are smoothly integrated into the main story. But of course, eight beautiful girls are the best part of the film, so enjoy watching the girls and their fight in "Ninja Special Agent Justy Wind vs. Evil American Comic Book Characters."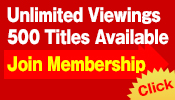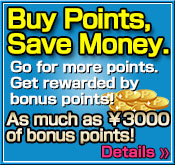 NOTICE:
Our website credit card payments can be processed in
USD
. The bank statement that you will receive will be considered as
USD
. The amount will be changed depending upon the exchange rate and charge of the bank. Thank you for understanding us