Traveling into Sengoku Period - Timeagent Time Phoenix

Product No.

ZDAD-07

Director

Time

61 min | making 18 min

Release Date

2010/06/25

Charactor

* We are stopping Distribution of Sample Movie. Restart schedule is undecided. We would appreciate your understanding in this matter.
▲close
Yuhki Midoh, aka Time-Space Investigator Time Phoenix, has slipped into the Warring Era, chasing after Cain the Time-Space criminal, a devilish beast humanoid. There Yuhki meets a girl called Matsu whom Cain is messing with. Matsu asks Yuhki Midoh, Time Phoenix, who has saved her from Cain, dressed in a strange garb as a secret agent for Masamune Date, to side with her. Puzzled with the unexpected offer, Yuhki is moved by Matsu's earnest wish and her beautiful figure and accepts it to pin down Cain's whereabouts. In the era, warlords like Yukimura Sanada, Masamune Date and Kenshin Uesugi have been fighting up against the Archenemy. Meanwhile, Cain has collaborated with the Archenemy made up of Nobunaga Oda, Sasuke Sarutobi and Tadakatsu Honda by supplying weaponry of the future. Yuhki talks Date and the group into believing that she has come from the future. In the meantime, Matsu runs single-handedly to the Archenemy. Matsu has also developed special sentiments for Yuhki. Aware of Matsu's action, Yuhki goes after her... Fierce battles of the Warring Era and episodes of ardent friendship flare up now, spanning the time-space!
▲close
This work spins around the future Ranger Pink slipping into the Warring Era while chasing after her enemy. Nanto, playing the role of Heroine Pink, is an actress, looking meek and docile, who turns dramatically earnest into playing Yuhki Midoh as Time Phoenix. Yukari Kiyohara as Matsu is also impressive with her enthusiastic performance, who has a promising future as an actress. In this work, along with these two pretty heroines, male players also supported us with unique personalities, making it a really entertaining work of art. Don't miss it by all means.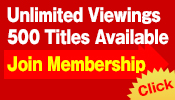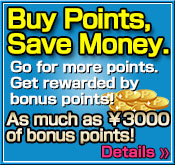 NOTICE:
Our website credit card payments can be processed in
USD
. The bank statement that you will receive will be considered as
USD
. The amount will be changed depending upon the exchange rate and charge of the bank. Thank you for understanding us