Exciting Heroine Special Timeagent Timely Five - The Crisis Version[Rated-15]

Product No.

WEHD-23

Actress

Director

Time

66 min | making 8 min

Release Date

2010/07/09

Label

Genre

* We are stopping Distribution of Sample Movie. Restart schedule is undecided. We would appreciate your understanding in this matter.
▲close
In the year 22XX, a time-space investigator Miki is chasing a criminal Dogura. Dogura fights back, however, killing the captain who tried to protect her, and Miki fails to arrest the fugitive. Dogura and his gang use the time-traveling device they have taken away from the murdered captain, and the machine's glitch causes them to go back through time to the past, 2010 AD. To hunt down the Dogura gang, the vengeful heroine Miki also travels to the past with Timely Five's newly invented equipment Timely Suit. No one can stop the gang's crime spree in the city of Tokyo in 2010, as technologies that can suppress the gang's activities have not been invented. Miki corners Dogura and his men, together with a valiant investigator Ryuichi, who is a dead ringer of the deceased Timely Five captain. Wearing the new costume, Miki becomes Time Venus to fight the Dogura gang. But the enemy takes advantage of her still imperfect Timely Suit, and Miki gets caught while wearing inner suit, and she is tortured by the enemy who wants to know how to operate the time-traveling bracelet. Miki was able to escape because of quick-thinking Ryuichi, but later Ryuichi himself gets captured. With Ryuichi held hostage Miki cannot fight back, and after being terribly tormented, she is subjected to electric tortures and drill tortures ripping off her Timely Suit. When Miki suffers pains that seem endless, her bracelet malfunctions, and Miki is sucked into a time rift with Dogura. Can Miki defeat Dogura and go back to the future? How will the chase through time and space end? [BAD END]
▲close
Miss Mao Ichii plays the heroine who looks timid, but is in fact a very strong-minded woman. She is quite impressive, sweaty all over in her action and heroine-in-peril scenes. She looks very nice in a combat suit after transformation, and her shiny silver inner suit is also attractive. In this episode the heroine has to suffer pain when transforming, and this makes her vulnerable to the enemy's attack. As a result she is forced to cancel the transformation, so there are many scenes in which the heroine has to fight in an inner suit. In the film's shocking conclusion, the heroine finds herself in big trouble because of something that is very tragic, and she gets all the joints of her body crashed in a domination way before being killed. The fast-paced story is interspersed with nice action and heroine-in-peril scenes, so please relax and enjoy watching this film.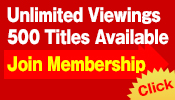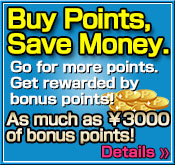 NOTICE:
Our website credit card payments can be processed in
USD
. The bank statement that you will receive will be considered as
USD
. The amount will be changed depending upon the exchange rate and charge of the bank. Thank you for understanding us