A Female Agent In And Out Of Crisis

Product No.

ZDAD-21

Director

Time

61 min | making 25 min

Release Date

2011/04/08

Genre

Charactor

* We are stopping Distribution of Sample Movie. Restart schedule is undecided. We would appreciate your understanding in this matter.
▲close
In the future, where traffic among planets is active... At the Cosmic Investigation Bureau, Earth Branch, which was established to cope with cosmic criminals, three investigators called Psi-Rangers have been installed. Hina Shibata, aka Haru, Umika Saijo, aka Sis Umi, and Mitsuki Shima, aka Tsukky, have grudgingly agreed to their boss, Mycenae Fujido, who proposes to add members. Now the Psi-Rangers are composed of five members. Sakurako Hayami, a new member aka Sakura, on her first day to the office happens to come across Gallant M, a criminal wanted in the universe. She follows him to arrest for her first feat, but she gets in Gallant M's trap for lack of experience!! Luckily, she is rescued by Kikuno Taki, an elite ex-investigator, aka Daisy, who has been following her. In fact, she is another new member of the Psi-Rangers. When Psi-Rangers made up of unique characters meet for their first get-together, the news of a cosmic criminal invading comes in!! The Psi-Rangers set out for investigation separately in three teams; Haru and Sakura for one, Tsukky and Daisy for two, and Sis Umi for three. The team of Haru and Sakura, who do not get along well, encounters the criminal. Transformed, they fight with the criminal, but bitten by a miniature snake stuck into their ears, their masks are lost, and they are captured. Haru, with the snake winding around her, gets her suit ripped off by its sharp fang. Sakura gets damaged by thorny punches and her suit is also destroyed. Will the newly born Psi-Rangers survive this pinch? The first chapter of girlie investigator rangers now unfolds!!
▲close
As soon as the casting was made, I got the hunch that all pieces fell into right places just like I had pictured in mind. In action and pinch scenes, I put all my energy as usual, but in this production I put special emphasis on forging characters. Red is short-tempered, enthusiastic and always rivalrous, Blue, the leader, is mature but loses her temper rather easily, White, a sweet sister, is an downy bird observing people, Yellow is elite, cool but rough-cut, and Pink is lively, rowdy but attractively healing. In the dramatic scene, their characters are played up to make it worthy of watching. In the pinch scene, two different kinds of snake winding and thorny punching are shot and edited in a two-dimension relay. In both scenes, I featured the ripped suit, depicting the reinforced suits in my own considered way. Please enjoy the five beautiful girls in actions, pinches and dramatic presentations!! #You'll find lots of Kamikura Director's hang-ups in this work; casting that is only possible in the Rangers series! Five justice heroines in all! Different settings and selections of weapons for each character that are commendable!! And, enchanting scenes like Arisa Taki getting molested by tentacles? snakes? and Lilian getting beat up are so cute looking... You'll find Kaori Kamikawa in miserable torture scenes. They all add up to fantastic attractions. Personally, I dig all these girls in their private mini skirts... don.k
▲close
You'll find lots of Kamikura Director's hang-ups in this work; casting that is only possible in the Rangers series! Five justice heroines in all! Different settings and selections of weapons for each character that are commendable!! And, enchanting scenes like Arisa Taki getting molested by tentacles? snakes? and Lilian getting beat up are so cute looking... You'll find Kaori Kamikawa in miserable torture scenes. They all add up to fantastic attractions. Personally, I dig all these girls in their private mini skirts... don.k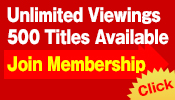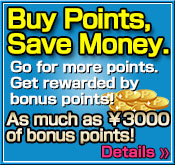 NOTICE:
Our website credit card payments can be processed in
USD
. The bank statement that you will receive will be considered as
USD
. The amount will be changed depending upon the exchange rate and charge of the bank. Thank you for understanding us