Mysterious Giant Heroine - Queen Grande Z

Product No.

ZDAD-23

Actress

Director

Time

60 min | making 24 min

Release Date

2011/04/22

Series

Genre

Charactor

* We are stopping Distribution of Sample Movie. Restart schedule is undecided. We would appreciate your understanding in this matter.
▲close
A 10-year-old girl Riela, who had lost her parents in an attack of a huge monster sent by mysterious aliens, spends her days taking care of her little brother Touto. One day she meets a peace-loving alien named Aries, who gives Riela a strange bottle of candy. Aries says: 'The purple candy will make you ten years older, and the pink candy will make you ten years younger. There is only one yellow candy, and don't eat it until you feel you are really in danger.' One sunny holiday, while Riela and Touto are taking a walk in the park, a group of suspicious-looking men come up to them. She tries to protect Touto while running away from them, but gets separated from the brother. Riela manages to lose the chasing men, takes out a candy bottle and eats a purple candy, which immediately turns her into an adult version of Riela. As she keeps looking for her brother, she fights the men, who, it seems, are after her bottle of candy. Luckily she finds Touto, but a giant monster Landes appears in the town. To save her brother, she eats the yellow candy. Riela's body grows enormously big, and she becomes a giant woman warrior Queen Grande Z. Now an enormous woman, Riela feels embarrassed, but decides to fight the monster as the giant heroine Queen Grande Z. Will Riela or Queen Grande Z defeat the monster and save her brother Touto?... And Riela is yet to know the truths about the evil entity that is poised to attack the savior of the entire humankind.
▲close
The film's story is based on the plotline 'Mysterious Giant Heroine - Queen Grande Z' by Mr. Hatabou-dajou, which is submitted for our Heroine Imagination Project. I was drawn to the work by its interesting title. The story is about a girl and her mysterious bottle of candy which turns her into an adult, a child, and even a giant heroine. I was intrigued by the film's unique concept, and I thought many fans would find it quite interesting. I am proud that I have done a pretty good job here, and I hope you like it. Riela as a little girl is played by Miss Maika Aoyama, who is an elementary school student in real life. I remember she played a small role for my film before, and she has become a little bit more adult since then. Popular gravure idol Miss Maria Tainaka plays the adult version of Riela and the giant female warrior Queen Grande Z. This was her debut in a ZEN Picture film, but she was really quick in getting used to filming, perhaps because she had heard about us and our works from her friends and fellow gravure idols. Filming was done on location in a seaside park near Yokohama city. It was tough and a challenge for everyone as it was a pollen season and the wind was very strong. Still it was real fun working with two talented child actors whose performances were refreshing. Shooting the giant heroine scenes was a lot tougher. Tainaka-san had never done action before, and she found it difficult and physically overwhelming. I think I saw tears in her big eyes, but she got through it and we were able to finish filming without trouble. Please check out our new film and Tainaka-san's great performance as the fighting heroine.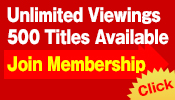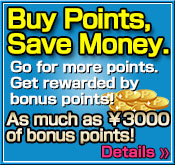 NOTICE:
Our website credit card payments can be processed in
USD
. The bank statement that you will receive will be considered as
USD
. The amount will be changed depending upon the exchange rate and charge of the bank. Thank you for understanding us