Gravure Heroine In Grave Danger - Ostentatiously Dressed Unit Jeanne 3

Product No.

CGBD-43

Actress

Director

Time

89 min | making 18 min

Release Date

2011/06/24

Series

Genre

Charactor

* We are stopping Distribution of Sample Movie. Restart schedule is undecided. We would appreciate your understanding in this matter.
▲close
Jeanne Pink / Sho Momosaki, Jeanne Blue / Ryo Aohime and Jeanne Yellow / Ran Kiino are Reiso Sentai Jeanne Three, a group of female rangers fighting 'Darks,' the demonic monsters' evil organization trying to destroy the human race. As a planetary alignment begins, the Earth is enveloped in darkness, which causes Earth Jewel, source of Jeanne Three's powers, to lose its energy. The three rangers are unable to transform now, and that is when Sho is attacked by an enemy officer Anubis, who captures her and puts her through horrific tortures. Ryo and Ran arrive to her rescue and save her life in the nick of time, but while they manage to defeat Anubis, Ran falls in the battle, mortally wounded. The Darks president Hades sets out to destroy the remaining members of Jeanne Three, and, using the memories of the two girls, Hades resurrects Sho's best friend Ran as a monster Griffon, and Ryo's brother Tatsuya who was killed in the battle with Darks, as a monster Garuda, and Hades sends out the monsters in order to kill the Jeanne rangers in the most merciless and cruel fashion. At first Sho and Ryo think the new enemies are imposters, but from what they hear from the monsters, Sho and Ryo are convinced that these monsters are really 'Tatsuya' and 'Ran,' and lose the will to take the fight to the end. 'Tatsuya' and 'Ran' will not stop fighting, trying to bring their beloved ones to the underworld, and continue to torment and hurt Sho and Ryo without mercy. Death is closing in on the two girl fighters desperately struggling to survive.
▲close
This is my first Zen Picture film after a long time. As you know, most stories of Zen films end with a happy ending, but this is a rare exception. The film features three heroines, Jeanne Pink, Jeanne Blue and Jeanne Yellow, but Yellow dies early on in the story before coming back to life as enemy trying to torment and kill Jeanne Pink. Jeanne Blue also has to fight her young brother Tatsuya, who joined the defense army to fight for his sister. Tatsuya, killed in the war, also attempts to take his sister away to the underworld. Please check out the excellent performances of Miss Saki Miyama and Miss Mae Ootsuka, who did brilliant jobs as heroines tormented not only by the enemy, but the very persons they love, and these heroines suffer horribly, physically and mentally. Enjoy it.
▲close
I feel sorrow in regard to heroines, Miss Saki Miyama as the Jaenne-Pink and Miss Mae Otsuka as the Jaenne-Blue, who are tormented by the thier dear person and are totally consumed. It's so wonderful that we can see natural loveliness of the heroines in the making film, which is not seeable in the main work. Especially, I recommend Miss Saki Miyama!! Please take a look at this one.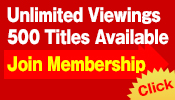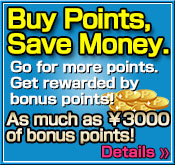 NOTICE:
Our website credit card payments can be processed in
USD
. The bank statement that you will receive will be considered as
USD
. The amount will be changed depending upon the exchange rate and charge of the bank. Thank you for understanding us