Hypersexy Heroine Next Blow girl

Product No.

CHSH-02

Actress

Director

Time

60 min | making 21 min

Release Date

2011/07/08

Series

Charactor

* We are stopping Distribution of Sample Movie. Restart schedule is undecided. We would appreciate your understanding in this matter.
▲close
The Takase family (Takase means high rapids) have a custom to become a hero(or a heroine) from generation to generation. Such one day, the eldest daughter named Mai(means dancing) hears about a surprising decision from the father, Jin(means sympathy). He says that he will quit his current job and concentrate on the hero business. Without listening to Mai who opposes it, the father, and even the grandfather and the younger brother triumphantly transform themselves into the respective heroes, and throw down the gauntlet to hoodlums in the street. However, they're just possessed with the idea that they're real heroes so that they're conversely repulsed by these hoodlums but are saved by Mai while they are driven into a deadly pinch. Mai expects them to change their ideas after they learn a lesson from this incident. But they come up with a new idea that they will topple the town's most atrocious gang named the Killer-Crown on all things, in order to get their sponsors, so they put the reckless plan into execution... As expected they're totally beaten, and in order to save the family members, Mai infiltrates into the enemy's hiding place. She solely challenges the enemy to a fight, but hostages are being taken so that she is restrained at last. Then, as an example to others, Mai receives open brutal punishment of the Killer-Crown... Well, is it possible for the Takase family to escape from a plight and become real heroes and a heroine!
▲close
This Blow-Girl's work is an unprecedented novel one because all family members are heroes and a heroine. Though the leading actress, Miss Minamo Aoyama experienced the acting for the first time, she really did her best. She's very suitable for the heroine who is brave and tight to the family happiness, I believe. Her high kicks lets out from the flexible body is really worth seeing. Please cheer activities of this bizarre heroine!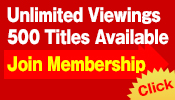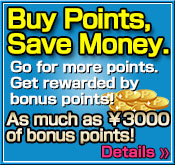 NOTICE:
Our website credit card payments can be processed in
USD
. The bank statement that you will receive will be considered as
USD
. The amount will be changed depending upon the exchange rate and charge of the bank. Thank you for understanding us