Hyper Sexy Heroine NEXT - GB Girl Asuka

Product No.

CHSH-04

Actress

Director

Time

61 min | making 10 min

Release Date

2011/09/09

Series

* We are stopping Distribution of Sample Movie. Restart schedule is undecided. We would appreciate your understanding in this matter.
▲close
Asuka undertakes from Agent Misuzu the task of protecting the body of Nene, a Chinese woman, from evil spirits. But, the job really calls for protection from the Dark Goon dealing with jiang shi, not evil spirits. In fact, Nene is a witch in a state of suspended animation. Asuka, not knowing the fact, keeps on fighting jiang shi with the help of an amulet, but she finally loses against invincible jiang shi. Jiang shi now pounce on Nene's body. But the body turns out to be the amulet that Asuka has brought up; Asuka has hidden Nene's body somewhere else. The Dark Goon, realizing that it is a fake body of Nene, comes out before Asuka. Asuka challenges the Goon but finds his fighting power overwhelming. She is beat again. The Goon puts Asuka to various pains, interrogating the whereabouts of Nene. Asuka puts up with the interrogation but faints in the end. She finds a chance to escape, but it is only a ploy to have Asuka lead to where Nene is. Asuka returns to Misuzu and Nene, where there is no peaceful rest. Nene suddenly comes around and pounces on Asuka to devour her energy out of hunger. Misuzu gets away, as Nene keeps on sucking Asuka's energy just like a cat plays around with a rat, while being thankful to now weakened energy-depleted Asuka for her protection. Then, the Dark Goon appears with jiang shi. Asuka now negotiates truce with the Goon so that she can beat Nene first. The Goon, accepting Asuka's proposal, fights against Nene with Asuka but has a hard time beating Nene who wields a magical power. Judging that Nene is not to be beat, the Goon suggests Nene to surrender Asuka's body instead of her own body, and he agrees to become Nene's subordinate. Nene, who favors to devour those who have suffered deeply and become debilitated, allows the Goon to be her underling, so she can beat Asuka and eat her soul up. Nene's magical power, the Goon's magic and the attack by jiang shi all join in to put Asuka to near death. Will Asuka come around and beat the ghosts to fulfill her mission...?
▲close
It's Riko Matsuoka, a gravure idol, who's played the Heroine in this work. Slender in figure and exotic in atmosphere, that's what she is. Highlight scenes are: the magnificent fighting scenes where Asuka as played by Matsuoka beats jiang shi one by one. You'll find those jiang shi somewhat nostalgic, but they have come around rather fresh. Different characters rampage about, and Asuka confronts them in earnest. Everyone played his/her part with gusto, but with all those individual players coming in altogether, they have made the work a humorous entertainment. You shouldn't miss this production to enjoy.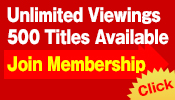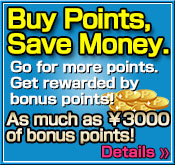 NOTICE:
Our website credit card payments can be processed in
USD
. The bank statement that you will receive will be considered as
USD
. The amount will be changed depending upon the exchange rate and charge of the bank. Thank you for understanding us