Gravure Heroine In Grave Danger!! Beautiful Masked Girl Eclair

Product No.

CGBD-45

Actress

Director

Time

61 min | making 22 min

Release Date

2011/10/14

Series

Charactor

* We are stopping Distribution of Sample Movie. Restart schedule is undecided. We would appreciate your understanding in this matter.
▲close
Hikari Mikoshiba, with sacred power given from Goddess Sacre, has been fighting the specters to save the town and her beloved sister Rei. Danziere is a vicious woman cadre who restores to life various specters to engulf the world in total darkness. Each time she sets out to revive a specter, Beauty Mask Éclair steps in to interfere. Danziere plots to call back to life Witch Movel whom Goddess Sacre has once sealed off. Movel orders Danziere to bring forth a living woman into whose body she can transfer her soul to revive. Danziere catches Rei who she thinks is close to Éclair and offers to Movel. Movel gets into the body of Rei and sets out to kill Éclair to begin her revenge to Goddess Sacre. Telepathy from Movel tells Hikari that Rei has been captured, and Hikari turns into Beauty Mask Éclair and goes out to rescue her beloved sister! Rei appears before Éclair as a hostage. In rescuing Rei, Éclair is hurt and suffers severe damage but manages by a narrow chance to turn the table and is about to rescue Rei... Then, Rei turns against Éclair! Taken by surprise, Éclair is cornered to a fix but escapes the scene, helped by a mysterious veil of light. Movel reminds rattled Danziere with a sneer, 'She'll be back to take back this body!' Éclair returns before her enemy. Éclair, ridden with Movel, cannot go to her beloved sister and bears with enemy attacks. 'Hang on, and there'll be a chance to fight back.' Éclair is pushed to the brink of death, with her mind blurring, and hears Rei's cry. Awaken by Rei's cry, Éclair gathers power to fell the enemy underlings, face Movel who has been dominating Rei and is now determined to use the forbidden attack skill conveyed by Goddess Sacre. Now, Éclair's attack is in full swing to help out her beloved sister!! What does destiny hold for Hikari who has saved her dear sister...
▲close
Playing the lead role of Éclair in this production of 'Beauty Mask Éclair' is a histrionic actress Norie Yasui who's been highly praised for her performance starring in movies. Simple and modest, she is an ordinary girl usually, but she turns into a very serious actress when it comes to playing and digging deep into her role. Very earnest and sincere in creating the right image for the role, she was a pleasant actress to work with. This series of productions feature absolutely crises and pinches as important elements, which I successfully put to images, depicting the process of Heroine's dramatic demise thanks to her impressively vivid performance. Flanking her was a group of talented actresses of stable performance like Rishika Yuzu, Noriko Fujioka and Shijimi who helped to bolster this production. Norie Yasui challenged her first-time action playing and displayed her excellent talent to make the action scenes really impressive. Please don't miss the ferocious destiny that awaits these Heroines!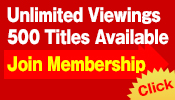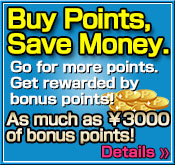 NOTICE:
Our website credit card payments can be processed in
USD
. The bank statement that you will receive will be considered as
USD
. The amount will be changed depending upon the exchange rate and charge of the bank. Thank you for understanding us