Hyper Sexy Heroine Next - Justy Trefoil

Product No.

CHSH-08

Director

Time

74 min | making 27 min

Release Date

2012/01/27

Series

* We are stopping Distribution of Sample Movie. Restart schedule is undecided. We would appreciate your understanding in this matter.
▲close
Meet Nanako Ota, Saori Tamaki and Chika Yuka, high school girls moonlighting during weekends and holidays as members of 'Secret Detective Unit Justy Trefoil,' a group of evil-fighting superheroines catching criminals. One day they receive a letter from Ageha, a mysterious thief announcing her next heist. The three girls respond to Ageha's provocative message and set out to capture her on their own. However, this is a trap set by Ageha who has a grudge against Secret Detectives, and Saori is captured. Only Nanako and Chika return to their base and they are sharply reprimanded for their blunder by a fellow Secret Detective Shamrock. In the meanwhile, while Saori is held captive, she endures severe interrogations. Saori, sensing Ageha's unusual hatred for Secret Detectives, asks her the reason. Ageha starts telling her story, which turns out.... Who is the real enemy of Justy Trefoil? Who is the mastermind behind every evil scheme?... It is time to join the forces of three girls, the weekends-only superheroines of justice!! And beat the evil now!!
▲close
I am happy to introduce our new Sexy Series film starring young up-and-coming stars. The unique story is about three ordinary high school girls studying hard like any other students, but they transform into superheroines only during weekends. The three heroines are played by Miss Shuri Watanabe (as the group's leader Red Clover), Miss Misaki Shiraishi (as Yellow Clover) and Miss Shiori Hamano (as Green Clover). The three leads all have unique personalities that perfectly match the characters they play, and these girls also show a great chemistry working between them. For the heroines' costumes we chose skeleton skirts, which look not only cute but sexy and even provoking. Miss Yuna Hashimoto, also known as a panty stocking idol, plays a mysterious thief Ageha. Sexy and talented Yuna-san did a great work, which was quite an inspiration for younger actresses playing the heroines. So please enjoy watching the great adventures of the four cute and charming idols.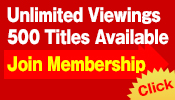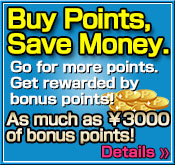 NOTICE:
Our website credit card payments can be processed in
USD
. The bank statement that you will receive will be considered as
USD
. The amount will be changed depending upon the exchange rate and charge of the bank. Thank you for understanding us