Mediums the Evil Busters - Triple Lancer

Product No.

ZDAD-38

Director

Time

61 min | making 28 min

Release Date

2012/04/13

Genre

Charactor

* We are stopping Distribution of Sample Movie. Restart schedule is undecided. We would appreciate your understanding in this matter.
▲close
Two Lancer fighters Blue Lancer / Kasumi Fuma and Yellow Lancer / Narumi Hattori are forced to fight Onmyo (yin-yang) demon monsters trying to dominate the world of humans. Their fight is tough as they are still incompletely transformed heroines. For Triple Lancer to be perfect, they need three Lancer fighters, but Kasumi and Narumi have not found the third Lancer yet.... A cool fighter Blue Lancer is bewildered by the enemy's sexual harassment-like attacks while Yellow Lancer barely defeats enemies using her trademark seduction tactics. But the monsters get stronger every day, and Blue Lancer and Yellow Lancer are driven into a corner when Pink Lancer / Hikaru Momochi finally arrives. However, due to her less-than-impressive fighting ability Pink only get in Blue and Yellow's way. Obviously the three girls are not ready as a team for their match against the monsters' high-rank officer Evil Princess attacking them. Blue and Yellow are captured by Evil Princess, who subjects them to electric, evil-flame and energy-sucking tortures. The two girls moan in agony, because of the pains they have never experienced before. The only hope left is Pink Lancer, who, still immature as a fighter, employs seduction tactics using her beauty, and some of the combatants are charmed into betraying their organization!? But Evil Princess is a female, which means her tactics are of no use. Will Blue, Yellow and Pink join forces and become true fighting heroine trio Triple Lancer?
▲close
If I remember correctly, 'Mediums the Evil Busters - Triple Lancer' is the third installment of the series. This time the film is about heroines fighting enemies by using their sexual charms as weapon, so I changed the original's color red into pink, creating a pastel color combination. The result is, as you see, a Triple Lancer team with difference. Great efforts had to be made to film the heroines' 'seduction combat' scenes because we had to keep a delicate balance between two types of scenes during the fighting – straightforward combat scenes and seductive heroines' temptation scenes – so as not to make the heroines look too weak. After all, the story of seductive fighting girls would not be interesting without heroines who are usually cool. For this film we assembled a refreshing cast of new faces: Miss Miduki Maejima, Miss Chinako Isobe, Miss Asako Murase and Miss Emi Ayato. Please don't miss their great performances. Most of the girls have never done action before, but they all showed what they could do in the seductive heroines' nice action sequences. Also, there are many heroine-in-peril scenes, so I hope you will enjoy watching it.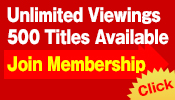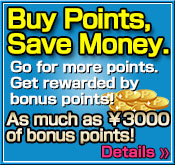 NOTICE:
Our website credit card payments can be processed in
USD
. The bank statement that you will receive will be considered as
USD
. The amount will be changed depending upon the exchange rate and charge of the bank. Thank you for understanding us