Classified Force Black Eyes

Product No.

ZDAD-44

Director

Time

72 min | making 30 min

Release Date

2012/08/24

Genre

Charactor

* We are stopping Distribution of Sample Movie. Restart schedule is undecided. We would appreciate your understanding in this matter.
▲close
A girl named Miyuki Kibamochi(means fangs like pure snow) has been retired from a assassination jobs and now she leads a quiet life. But one day she is called by a guy named Kizaki(means boardwalks in shores) in the Defense Agency and he begs her to fight against an alien called Scylla that is aiming at the earth. She mercifully accepts the request, and now she becomes the Black-Griffon, a member of the Confidential Fighting Unit Black-Eyes. When Miyuki as the Black-Griffon consented to fight, she also recommended her old fellow named Hina Tsubasa (means wings over the sun) as one of the members. But she was told that actually Hizaki already looked for her, but that he couldn't find her. Miyuki as the Black-Griffon worries about Hina Tsubasa. But the meantime, she fights against Scylla and her subordinate monsters with her members of fighting unit: Keiko Raia(means a firefly flies like thunder) is Miyuki's junior as the Black-Dragon, Ryo Hashiba(means wings of firewood) is a younger sister of Miyuki's old standing foe(when Miyuki was an assassin) named Rei Yazawa(means an elegant girl with plenty of arrows), and Ryo Hashiba transforms herself into the Black-Pegasus. But, occasionally Miyuki sees Hina during a battle, so that Miyuki chases Hina while being helped by other members, and Miyuki finally meets with Hina. However, Hina has been petted by Scylla, and now she is a monster called Roosa. Mikiyu keeps thinking about Hina, so that she cannot fight satisfactorily and she is beanten up by Roosa and Scylla. She determines to transform herself into the Black-Griffon, but in the middle of the transformation, she is attacked by Scylla, and under an uncompleted condition, she receives vigorous attack by Scylla and others. Now she's defeated and totally captured. Scylla makes Roosa torture Miyuki, and violently teases Miyuki's flesh and spirit. But fortunately, Keiko as the Black-Dragon comes there and rescues Miyuki while her fighting energy is taken away. Then, Keiko loses her life when she fights against Scylla and others who are after her. Miyuki burns with anger and transforms herself into the Black-Griffon and fights together with the Black-Pegasus who rushes in, and the two heroines are about to have a decisive battle but...
▲close
Characters in this works partially cross over The White-Judge, but I believe that anyone can enjoy it without seeing that. A leading actress Miss You Akamatsu is fully teased in The White-Judge as well, but furthermore in this work she is beaten up by her former beloved partner, and not only the flesh but also the spirit is tormented. I believe that it's a must to see Miss Akamatsu's expression which looks very painful but immediate. And Miss Yuna Hashimoto acts Roosa who used to be a former partner, but as an enemy this time she fully plays cat with Miss Akamatsu who plays Miyuki. In The White-Judge, Miss Ayumi Asaka―a girl plays Miyuki's teammate this time―had once teased Miyuki in The White-Judge and had acted so crazy, so that I directed this time's teaser the actress Miss Yuna Hashimoto to tease Miyuki without extra feeling. Very good is contrast with Miyuki who desperately alleges Roosa to come back to former state. And two girls, Miss Momoko Hatanaka, and Miss Ayumi Asaka whom I already mentioned, acted Miyuki's teammates. I already knew that Miss Asaka's action was very confident, but also Miss Hatanaka's action was fantastic. And Miss Lily Kouda's sadistic acting was very fantastic, too. This work has become one with many highlights of action, drama, and the pinch. Please take a look at these girls' enthusiastic performance.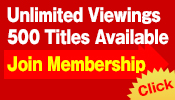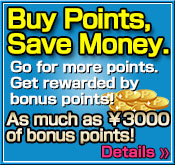 NOTICE:
Our website credit card payments can be processed in
USD
. The bank statement that you will receive will be considered as
USD
. The amount will be changed depending upon the exchange rate and charge of the bank. Thank you for understanding us