Akiballion

Product No.

CGBD-27

Actress

Director

Time

187 min | making 31 min

Release Date

2008/09/26

Salesform

* We are stopping Distribution of Sample Movie. Restart schedule is undecided. We would appreciate your understanding in this matter.
▲close
Jumping out of the electro-brain world, the Cyber Fairies set out to control the human world. To foil the vicious intent, the god of the electro-brain world sends out a message to humans, soliciting volunteers who would transform into electro-brain fighter Akibalion to confront the Fairies. Three girls turn out, and they get energized: Maki Yuria, Makie Todorokihime and Ruka Matoba. Drawn by destiny, they meet each other for the first time and promise to fight the Fairies with all their might. Through the battle, the bond gets tighter to unite them together. And, at the end, Maki encounters the ferocious enemy Troll to find...
▲close
This production is collaborated with Tokyo MX TV called Garimpeiro eX. Three idols, selected in open auditions from ambitious TV viewers, will play the parts of Akibalion with full of actions. Cute as they are in their costumes, they've shown how attractively they can perform even with their faces hidden behind masks. Arisa Taki, playing the Red, led the whole production in her leader role. Mai Yamaguchi, the Yellow, a pretty-faced sis, was just fabulous in her fighting sequences. Yuko Shoji, the Blue, has pulled up the whole production a stage higher with her positive thinking, while she was at a loss in the action sequence. With the cooperation of a real Maid Parlor in Akihabara, the story has assumed a realistic touch with certain atmosphere, richly depicting the real world. All the staff, the best crew, actors, and others, did their best, despite the sweltering summer heat, to make the production all the more colorful. The supporting actresses; Asami Sugiura, playing Troll, Yuka Motohashi, the Queen, and Yuri Kurita, Marie, all contribute to adding depth to the production. This is a masterpiece of Zen Pictures' original character, Electro-Brain Akiballion you shouldn't miss.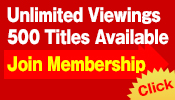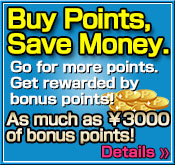 NOTICE:
Our website credit card payments can be processed in
USD
. The bank statement that you will receive will be considered as
USD
. The amount will be changed depending upon the exchange rate and charge of the bank. Thank you for understanding us