Burn of the Dead

Product No.

ZDAD-49

Actress

Director

Time

62 min | making 18 min

Release Date

2012/12/14

Label

Charactor

* We are stopping Distribution of Sample Movie. Restart schedule is undecided. We would appreciate your understanding in this matter.
▲close
Under the strain state over nationalization of the X Islands between Japan and China, a terror incident occurs in Japan. Chinese antigovernment force squad announces itself the tiger of freedom and takes people in an airport as hostages to hide behind. And they demand cancellation of a peace treaty with Chinese President named Ho Tye-Ming. While government of Japan shows a posture in which they don't yield to the terrorists, the anti-terrorism unit called the TPO takes an active role and manages to capture the terrorists. So, everyone reckons that the incident is already settled. But actually a true aim of the criminal squad is the bacteriological weapon which has been stored in the airport. For the sake of taking back the stolen bacteriological weapon, an investigator of the TPO named Lisa Sena(means like rapids) interrogates one offender arrested on the spot named Norihisa Takagi(means a typical high tree) and plea-bargains with him, and manages to get a location of their secret base of the operation. But, Lisa is deceived by Takagi and falls to the foe's hand. Now, she receives intense torture and then she has the bacteriological weapon buried inside. The terrorists aim to annihilate all the members of the TPO who comes to rescue Lisa with her bacterial virus. Well, is it possible for Lisa to escape from this crucial situation and stop the terrorist attack?
▲close
This work has a cruel plot that the heroine has bacteriological weapon buried inside and she must crack the affair within a time limit. The leading actress Miss Maho Nishiura enthusiastically performed and devoted herself into this difficult role even if it was her first acting. The action is really worth seeing. This work came out with tons of sequences with the pinch scenes from beginning to end, and became one with full of highlights.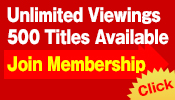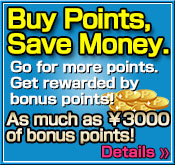 NOTICE:
Our website credit card payments can be processed in
USD
. The bank statement that you will receive will be considered as
USD
. The amount will be changed depending upon the exchange rate and charge of the bank. Thank you for understanding us