Sailor Ninja Force - Yuki Hana Evil Buster Story [First Part]

Product No.

ZARD-73

Actress

Director

Time

65 min | making 17 min

Release Date

2008/10/24

Series

Charactor

* We are stopping Distribution of Sample Movie. Restart schedule is undecided. We would appreciate your understanding in this matter.
▲close
Tsukigata Sisters have the mission to rid specters. The elder sister, Shirayuki, is cool, while the younger sister, Oka, is sweet and gentle. They, as high school coeds, are engaged in ridding the specters day by day. The big boss of the specters, Nuralihyon, is planning on downing and devouring the beautiful sisters for their life essence. In so doing, he engineers the Nine-tail Fox, a wayward specter who holds grudge against him, to start enmity with the Tsukigata sisters, so they might try to kill each other. Shirayuki barely beats Nine-tail Fox, but the spirits of the deceased fox possesses the younger sister Oka. Oka, from that night on, starts sucking Shirayuki's life essence from her breast. So the sisters are at risk every day and night, upon whom a series of vicious ploys of the specters befall. Specter Nekomata, who's had crush on Nine-tail Fox but never succeeded in getting her attention, is trying to revenge her by hurting the spirits possessing Oka. Oka is also hurt physically by his attacks. Shirayuki is never to forgive Nekomata for what he's done to her sister. Meanwhile, Nue, the strongest of the specters, is pouncing upon both the Tsukigata sisters and the wayward specter, Nine-tail Fox, to smash them altogether. After a prolonged battle, Shirayuki, who's known for her cool wheeling and dealing, gets hammered down to the ground to expire. Her sister and the Nine-tail Fox also get terminated. But, the drama of ridding the specters has yet to come to an end.
▲close
The theme of the production this time features both the powerful and agile actions shown in ridding the specters and the dramatic theatrical play in depicting the sexual and sensual Sailor Ninja sisters. Akari Ozawa plays fittingly the cool role, while new face of a pin-up girl idol, Momo Kasuga, and Yuki Kurata, who performs well with theatrical acting, joined her in shooting the story under the sweltering mid-summer sun. The drama consists of four parts, where four different specters appear to torture and annoy the Sailor Ninja Heroines in a variety of individual ways. The highlight is the scene where Momo Kasuga, playing the part of Heroine Oka, assaults sexually Akari Osawa, acting for the sister Shirayuki, while possessed by the spirits of Nine-tail Fox. Also, Shirayuki's battling scene with Nue is a sight to see, where she gets all smeared with mud in the falling rain. The three of the Heroines die in the middle of the drama, that's also an interesting gimmick. They all did swell in reacting and acting in heroine-in-danger scenes.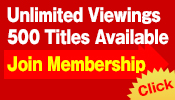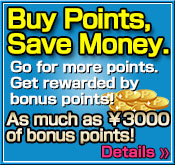 NOTICE:
Our website credit card payments can be processed in
USD
. The bank statement that you will receive will be considered as
USD
. The amount will be changed depending upon the exchange rate and charge of the bank. Thank you for understanding us