Super Heroine Space Agent Jenner

Product No.

CGRD-14

Actress

Director

Time

73 min | making 9 min

Release Date

2008/10/24

* We are stopping Distribution of Sample Movie. Restart schedule is undecided. We would appreciate your understanding in this matter.
▲close
Space Agent Jenner, Ai, and her partner, Angie protect the earth from Kuga,an evil syndicate in the Universe. Kuga plans to take energy from livings and use it to create humane robot soldiers. Seeing Jenner and Angie intervene the plan, Kuga's leader Lar put an evil idea into action to kill them. That is to attack them separately because they are invincible when they fight in tandem. Knowing Angie is the only surviver of Planet Marin which Lar destroied, Lar provokes her. Losing herself in trying to take revenge too much, Angie is defeated by Lar's monster, Goririgo. Lar tortures her to find out what Jenner's weakness is. But She won't say anything. Lar takes her as a hostage to let Jenner come. Upon Jenner's arrival, lo and behold, Angie attacks Jenner,controlled by Goririgo. While Goririgo stops Jenner from moving around, Angie tear apart Jenner's armor suits. Moreover, Goririgo launchs an missle and gives more damage to her suits. Jenner's overwhelmed by their harsh punching, missles and drilling weapon but she still cares about Angie. The two heroines must get out of the situation and save the earth.
▲close
Mami Azuma had guts playing a tough role, dealing with actions and torture scenes, with a hard mask covered all over her face. Ozawa played a difficult role, brainwashed tragic figure.They were energetic, sweet in action and torture scenes. Angie, played by Ozawa, a short girl, performes a victim of fight techniques such as "Neck Hanging" "Throwing Away" "Back Breaking." In the meantime, as of Jenner, played by Azuma, the process of destroy her armor suits is it. We used detailed visual effects of sparks and revealed the mechaniques of the armor inside so that the audience feel the metal. Please enjoy watching it.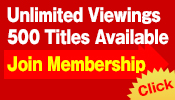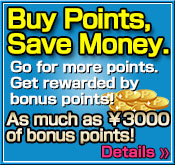 NOTICE:
Our website credit card payments can be processed in
USD
. The bank statement that you will receive will be considered as
USD
. The amount will be changed depending upon the exchange rate and charge of the bank. Thank you for understanding us