Sailor Ninja Force - Yuki Hana Evil Buster Story [Last Part]

Product No.

ZARD-74

Actress

Director

Time

85 min | making 19 min

Release Date

2008/11/14

Series

Charactor

* We are stopping Distribution of Sample Movie. Restart schedule is undecided. We would appreciate your understanding in this matter.
▲close
[Episode 3] The Soil Spider is beat by the capricious power of Specter Fox. But, Nekomata, who has a crush on Specter Fox, learns that she is living in Hana and tells Nurari Hyon about it. Afraid of Specter Fox's power, Nurari Hyon plans on capturing Specter Fox together with Hana to terminate her. But, Nekomata, still keeping affection for Specter Fox, abducts Hana, ties her up with a special type of rope that Specter Fox has weakness for, asks Specter Fox in Hana to marry him, and tortures Specter Fox who refuses. Nurari Hyon, mad about Nekomata's betrayal, sends fighter Specters who pounce upon Shirayuki looking for Hana. Shirayuki saves Hana by defeating the fighter Specters. And, Hana, turning into Specter Fox, beats Nekomata down. [Episode 4] Nurari Hyon calls up the strongest Specter Nue to beat Specter Fox and the Shirayuki/Hana sisters. But, unable to control Nue, Nurari Hyon gets killed. Nue has had a special mission embedded by Nurari Hyon to kill Shirayuki, Hana and Specter Fox, and starts looking for them. First, Nue finds out Hana and assaults to injure her severely. Specter Fox, getting into the body of Hana, fights Nue but finds him overwhelmingly powerful, who corners and damage Specter Fox brutally. Shirayuki comes to her rescue and they flee together, but Nue keeps on chasing them. Shirayuki defends the wounded Hana in the sacred boundary, fights Nue alone, but is lost to Nue. She is captured and tortured to lure out Hana and others. Sensing Shirayuki in danger, wounded Hana searches for Shirayuki and saves her from the deadly blow which finishes up Hana instead. But, Hana comes alive again, thanks to Specter Fox who, as a nine-tailed fox, has a number of lives to spare. Specter Fox incarnates herself out of Hana's body to join forces with Shirayuki and Hana to beat Nue.
▲close
This story features nimble and powerful actions for beating specters. It is also a story about Sailor Ninja sisters, showing them in a sexy and sensual drama. Akari Ozawa fits nicely in the cool character, while Momo Kasuga, a new pin-up girl, and Yuki Kurata, a good theatrical player as well as an action star, join in for a splendid performance under the sweltering mid-summer sun. The drama consists of four parts, each part featuring different types of vicious specters and individual torture sequences where Sailor Ninja Heroines have to suffer. You must not miss the sequence where Heroine Oka, played by Momo Kasuga, who is possessed by the nine-tailed fox, played by sadistic Yuki Kurata, sexually attacks her sister Shirayuki, played by Akari Ozawa. Also, look for the scene where Shirayuki gets all muddied up in the torrential rain, fighting with Specter Nue. Akari Ozawa plays fantastically well. One gimmick is that all three Heroines die once during the drama. All three did well in acting in torture and action scenes.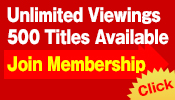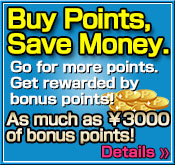 NOTICE:
Our website credit card payments can be processed in
USD
. The bank statement that you will receive will be considered as
USD
. The amount will be changed depending upon the exchange rate and charge of the bank. Thank you for understanding us