Pure and Lovely Milfena Act 1 - Am I a heroine? Milfena will be born splendidly!

Product No.

ZDAD-15

Director

Time

61 min | making 22 min

Monthly Release Date

2012/06/15

Genre

* We are stopping Distribution of Sample Movie. Restart schedule is undecided. We would appreciate your understanding in this matter.
▲close
Once, the two warriors, Milfy Blanch and Milfy Soleil, contained and sealed the gigantic evil Dibolos. But, the seal did not last long, and the revived Dibolos beat the two warriors. Blanch has lost Milfina's power, and Soleil has gone missing... Middle-school students, Jun Asakura and Sora Ohsumi, meet on their way to school strange fairies looking like cute plushies. Surprised, the two ask the fairies and learn that they have fled their homeland, chased by Dibolos, the incarnation of evils. In front of Jun and Sora, who sympathize with them, suddenly appears Damack, the woman cadre of Dibolos, who demands to surrender the fairies. Knowing that she is the evil who has sent the fairies out of their homeland, Jun and Sora try to protect them (Cookie and Marble) from Damack. Irritated by the two fleeing her attacks, Damack summons Shebakzoh, the devil of evils. Jun and Sora do their best in defending the fairies, but finally they are cornered by Shebakzoh under her overwhelming power. Cookie and Marble, seeing warrior's talents in the two, give Jun and Sora the fighting power. Transformed into Milfinas using the power, Jun and Sora are puzzled with their mounting strength, but they combine their power to down the assaulting Shebakzoh. Now successfully beating the formidable devil by their own hands, and renamed as Heart and Shell, they are rejoiced with their victory and determine to keep fighting to protect the world.
▲close
In this work, I have challenged to create a new style for the girlie warriors, featuring fresh members for the heroines. For the two leading warriors, Kana Anzai, a real middle-schooler idol, has been chosen to play the part of Milfy Heart, and Inoa, an idol from Korea, for her partner as Milfy Shell. To accompany these two heroines, gravure idols Yukio Hachisuga and Kaede Shimizu act as their senior heroines. I asked Rishika Yuzu to play the woman cadre, who has performed as heroines in a number of ZEN productions to earn her popularity. You may find her in a different phase in this work for your pleasure. The shooting took place in mid September in the hottest summer heat, turning it a real ordeal. But, all our young heroines hanged in well till the end, without showing a bit of fatigue. So, you'll find our new, fresh and cute heroines born.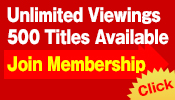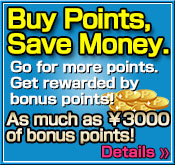 NOTICE:
Our website credit card payments can be processed in
USD
. The bank statement that you will receive will be considered as
USD
. The amount will be changed depending upon the exchange rate and charge of the bank. Thank you for understanding us