Pure and Lovely Milfena Act 2 - Strong Bonds Forever! The Heroine Is Back To Serve Justice!

Product No.

ZDAD-16

Director

Time

70 min | making 23 min

Monthly Release Date

2012/07/06

Genre

* We are stopping Distribution of Sample Movie. Restart schedule is undecided. We would appreciate your understanding in this matter.
▲close
Jun and Sora have decided to fight as Milfenas. During the fierce battle against Ark, Ark's mask slips off, revealing her true face before the girls. And Seiko is greatly shocked at seeing Ark's face. Enraged Ark blasts Shell and Seiko, but Heart alone could resist the impact using her powers. Damack, witnessing Heart's unusual powers, suspects something is happening to her. Then Dibolos orders Damack to "change the target and bring the new fighter that has fallen." Despite Heart's resistance, Shell is taken away by Damack. Dispirited, Jun and Seiko return to the room where Marble waits. Seiko thinks the enemy is after the crystal, into which the warrior's hyper-energy is condensed. Hearing Seiko's theory, Jun asks her to give her a special training session. Seiko watches over Jun as she continues to train very hard. Then Damack and Ark make a surprise attack. Heart has to fight a tough battle against them, when a new enemy arrives. Heart and Seiko are taken aback by a masked warrior who somehow resembles Shell. The mysterious warrior starts attacking Heart. As Heart's blow hits the mask, the mysterious warrior's face is revealed. It is Shell. Ark and Shell keep attacking Heart, who is terribly unsettled by the unexpected turn of events. All Heart can do is defend herself against their vigorous attack. Seiko interferes with their attack, and retreats with Heart, who has been severely injured. Can Heart save the world from Shell, who has turned evil? Which should she choose, "her precious best friend" or "the world"? After much agonizing, Jun has to make a decision, but what will that be?
▲close
For this series I have tried something new to reinvent the styles of the girlie warrior genre, with new, fresh players as heroines. Two main fighting heroines Milfy Heart and her partner Milfy Shell are played by Kana Anzai-san, a real-life middle-schooler idol, and INOA-san, an idol from Korea, respectively. Gravure idols Miss Yukiko Hachisuka and Miss Kaede Shimizu join the cast as the girls' senior fighters. Miss Rishika Yu plays the evil female boss, and hugely popular Yu-san, who has played heroines in several ZEN productions in the past, shows a totally different face here. I hope you will enjoy the film's unique casting. The shooting had to be done in the stifling late-summer heat of mid-September, and it was a real ordeal for the cast, but our young girls were all focused and did great jobs, not showing a bit of fatigue. Meet our fresh and cute heroines, and I hope you enjoy watching the spiritual growth of new heroines, Heart and Shell.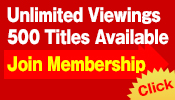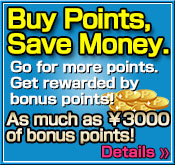 NOTICE:
Our website credit card payments can be processed in
USD
. The bank statement that you will receive will be considered as
USD
. The amount will be changed depending upon the exchange rate and charge of the bank. Thank you for understanding us