Junior idol heroine Cutie Rebellion

Product No.

ZDAD-37

Actress

Director

Time

63 min | making 30 min

Monthly Release Date

2013/08/16

Label

* We are stopping Distribution of Sample Movie. Restart schedule is undecided. We would appreciate your understanding in this matter.
▲close
Two junior high school students, Mai(means dancing) and Ayumi(means stepping) are beefed-up contenders of the Olympic Games. But their parents are killed by the Bogue, and they're taken away. Then, the Bogue forcibly inject animal's genes into them in order to make them super humans. Each of their flesh is remodeled, such as swan's genes are injected into Mai, and wildcat's genes are injected into Ayumi. Mai has been caught first by the Bogue. But actually she has played like being brainwashed, and has gathered the enemy's information. Then, Mai has closely contacted with her aunt Reiko(means a beauteous girl) who's an investigator, and Mai has waited for an opportunity to escape. And now, Mai rescues Ayumi who's about to be brainwashed, and succeeds in escaping from the Bogue's facilities. The two heroines in the same boat respectively attach the Animatector-Swan and the Animatector-Lynx. And they decide to fight against the Bogue with Reiko. But while Mai and Ayumi aren't home, Reiko is attacked by the Bogue's female cadre named Snake. Mai and Ayumi sense the aunt's crisis, and attach the Animatector respectively and rush to save Reiko. But strong foes appear in front of them one after another. But somehow, the Swan and the Lynx beat the foes, and reach to where Reiko is being captured. But Snake stubs Reiko with a poison needle, and press them to return to the Bogue if they want to rescue the aunt. They reject the demand of Snake and choose to fight against Bogue to rescue Reiko, however... Well, is it possible for the Swan and the Lynx to defeat the Bogue and rescue Reiko? Now begins the desperate struggle of the two young heroines!!
▲close
This is a work that two junior idols play an active role. The story is mainly taken place by young brand new actresses: the Swan's role with the pink costume is played by Miss Hikari shiraishi in seventh grade, and the Lynx's role with the blue costume is played by Madoka Hanai in eighth grade. The villain's role is reinforced by Miss Asami who is an action actress represents Japan, and a role of Swan's aunt is hardened up by Miss Shijimi who is known as an able actress. The boss of the enemy's organization Bogue named Lion is also played by a junior high-schooler and able actor named Hiroshi Meguro. Whatever is said, the highlights are the action & pinch scenes by the two brand new heroines. The action practice of the two girls done for this shooting was fully shown as a good result, and this work came out with full of energy and power. The shooting became hard schedule one, but with sunshine smile, the two girls got over it until the end. This is a long-awaited junior heroine work, so please take a look at the activity of the two heroines, who explodes their young power!
▲close
Now one idol group is dominating the world and having a lot of followers as a national icon, you know. But the first initiate members, who are playing the core members now, were fourteen years old when they joined. It's not exaggeration to say that accumulation for six years of the girls who has earnestly followed a dream with high aim is about to give them their best days. And this is a work that two lovely girls, Miss Hikaru Shiraishi in the seventh grade & Miss Madoka Hanai in the eighth grade profoundly grappled with the action and the fighting-unit heroine work for the first time. Frankly speaking, you may feel a little lack of satisfaction to see their action and performance when you compare with adult actresses. But they have enough charms which can compensate it―there is a privilege to see heroines of lovely girls who are a certain limited-age and also their precious figures that experienced a heroine for the first time=they're real heroine's ores! Needless to say that please witness a work of the junior fighting-unit heroine, but also witness a kind of their documentary! I bet that you will become cheerful only to see the two girls' innocent smiles which are fully stored in the NG collection and the making pictures!!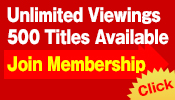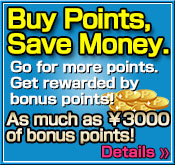 NOTICE:
Our website credit card payments can be processed in
USD
. The bank statement that you will receive will be considered as
USD
. The amount will be changed depending upon the exchange rate and charge of the bank. Thank you for understanding us