Cyborg 0.001% WOMAN mission 2

Product No.

ZDAD-11

Actress

Director

Time

69 min | making 23 min

Monthly Release Date

2012/03/16

Series

Charactor

* We are stopping Distribution of Sample Movie. Restart schedule is undecided. We would appreciate your understanding in this matter.
▲close
Agents 01 and 03 return to South Town to their boss after losing Agent 02 in North Town. Having different ideas, with Agent 03 intending to take back Agent 02 in North Town and Agent 01 swearing allegiance to her boss, they agree to go separate ways. On departure, Agent 03 leaves a message that the abnormal phenomena occurring on the Earth of late are attributable to the Sun closing near. She foretells the crisis approaching the Earth and leaves by saying that "it's no time for a war." But Agent 01 never wavers from her allegiance to her boss. One day, Agent 01 happens to meet Noah, the girl Agents 02 and 03 tried to help out, heading to a place in South Town. Following her in secret, Agent 01 finds Noah's destination to be exactly the place where Agent 01 was raised at. In Agent 01's mind, her past memories she believed she had wiped out come reviving back. At the sudden shock, her cyborg body develops a short circuit and she falls down. Noah, coming to Agent 01's help, tells her an astonishing fact.
▲close
This is a work of women cyborg agents, featuring Hitomi Furusaki, a gravure idol, as the lead player, as well as Yurika Takahisa, who's now quite active in gravure, and Shijimi, the movie actress, with three of them showing separate, individual characteristics. Hitomi Furusaki as Agent 01 surprised us with her impressive performance in front of the camera, despite her alleged inexperience in acting because she is only a fresh idol. In her role, she proved future potential as an actress, coping with her role with all her might in actions, dramatic performance and sexy plays. Yurika Takahisa as Agent 02 is a glamour of fantastic proportion, who played the role sexily and with style of composed character. Standing tall, she made her actions very impressive. Shijimi as Agent 03 is an established actress with experience, and she added colors and charms to the work with her stable performance. While on location during the rainy season, sudden rain sprinkled our shooting to make us run, but all our staffs and the cast as well bunched up together to weather the difficulty. Gun action is one highlight of the work. I'd ask you to see both the prequel and sequel.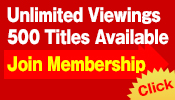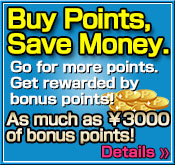 NOTICE:
Our website credit card payments can be processed in
USD
. The bank statement that you will receive will be considered as
USD
. The amount will be changed depending upon the exchange rate and charge of the bank. Thank you for understanding us