Magma Lady the Gurdian of Earth Shows up! - Red Giant & Flying Island

Product No.

ZDAD-13

Actress

Director

Time

88 min | making 42 min

Monthly Release Date

2012/05/18

Series

Genre

* We are stopping Distribution of Sample Movie. Restart schedule is undecided. We would appreciate your understanding in this matter.
▲close
Meet Magma Lady, the giant heroine in red! She is created by the will of Earth itself facing impending dangers, and when not fighting as a superheroine, she leads a life as Asuka Hibiki, a beautiful 14-year-old girl and member of the Earth's defense forces Earth Defenders. Episode One: "Encounter with a Red Giant!" The crawling subterranean humanoids that have been long lurking in the dark underground world finally start invasion, ascending to the surface of Earth. They manipulate a giant monster and destroy Tokyo. To defeat the rampaging monster Asuka Hiniki transforms into Magma Lady, but people mistakenly think she is yet another threat to Earth, and Asuka is attacked. Under the double attack Magma Lady gets hurt and moans in pain, but even the painful voice of a young innocent girl is not enough to convince the suspicious people of her true purpose. However, only Ritsuko Kagami, ace fighter of Earth Defenders, instinctively knows the good intentions of Asuka's heart, and backs up Magma Lady fighting on her own. Can Magma Lady defeat the monster from under the earth?! Episode Two: "Flying Island in the Air" A mysterious island suddenly appears, floating in the sky above Tokyo! Ritsuko and Asuka are called in to investigate this strange object, flying Sky Defender 2, and the two rangers discover that this flying island has a will of its own. A plant monster starts attacking Ritsuko and Asuka, and Ritsuko, who gets brainwashed, attacks Asuka. Asuka becomes Magma Lady, but she cannot fight back Ritsuko under mind control. Asuka has to fight a tough battle with vines entwining and squeezing Magma Lady's body that is not fully developed bone-cracking tight! Poisonous fluid oozes from the vines, wetting the body of Magma Lady, ruthlessly tormenting the 14-year-old girl. Magma Lady's cry that echoes in the flying Island of Noah becomes louder and more painful as the monster's torture becomes harder, and she is forced to experience the most terrible pain again and again.... Will Magma Lady get out of this predicament and save Ritsuko, her sempai she adores?
▲close
I confess that while shooting this work in the middle of hot August days, I kept saying to myself: "Why should we be doing this, filming a giant heroine in a wetsuit?" Yes, I know the project itself was started in early June, so no one could predict it was going to be this hot this summer, but it was easily imaginable that making a film in a wetsuit under the scorching sun would be a reckless act of lunacy (laugh). We have already made three films starring Miss Rishika Yu ("Fairy Captor Oka" "Super Metal Beaut" and "Minerva Neo"), and this is the first work in which she plays a transforming heroine. Rishika-san did a splendid job as Magma Lady, and she lights up the film with her natural-born talent. It was extremely hot this summer and it must have been tough for her to act before the camera as a heroine in a wetsuit. (Only those who have actually worn it without bathing in the sea under the hot summer sun know what it would be like doing such a thing.) She even fainted once while shooting, as it was hard to breathe wearing a mask, but thanks to the dedicated work from the entire crew and great performance from Rishika-san, we were able to get the film completed. Also, the presence of the heroine's sempai played by Miss Ai Aida adds a nice tough to the dramatic story of Magma Lady. This work consists of two episodes. Enjoy watching Magma Lady and its "making-of" footage where you get to see the hard works by the cast.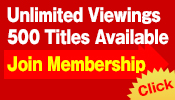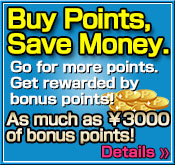 NOTICE:
Our website credit card payments can be processed in
USD
. The bank statement that you will receive will be considered as
USD
. The amount will be changed depending upon the exchange rate and charge of the bank. Thank you for understanding us