Haunting Places Report

Product No.

ZMX-13

Actress

Director

Time

76 min

Monthly Release Date

2008/12/22

Label

Series

Salesform

* We are stopping Distribution of Sample Movie. Restart schedule is undecided. We would appreciate your understanding in this matter.
▲close
Three girls are selected to collect information on the places renowned as psychic phenomenon in Kanto Area. They are Miri Hanai, Saya Hikita, Reimi Tachibana. Although all of them have "the 6th sense," Hikita is the most spiritual and in fact,she enjoys the flourishing career as a spiritual idol. As they go around the spots, they experience various unnatural phenomenon. And they finally find .... [Report 1] Girl's ghost who protects K tunnel [Report 2] The remains of D Temple where the ghost of an old lady lives. [Report 3] The death candle in the remains of H Castle [Report 4] Old F tunnel in the midnight
▲close
★Staff Comment What's happening here consecutively is something you could never imagine at first sight and awfully weird but a little sad. This film really makes you feel that way. What are the souls of those who died in the forest trying to tell you? The wandering souls of the people who killed themselves or got killed try desperately to convey their feelings through the video... I got that kind of impression. When you are able to listen and respond to what they are telling you, terror and sadness will fall upon you. Be careful when you watch this.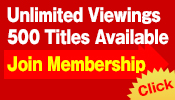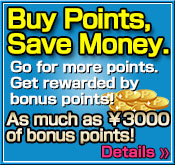 NOTICE:
Our website credit card payments can be processed in
USD
. The bank statement that you will receive will be considered as
USD
. The amount will be changed depending upon the exchange rate and charge of the bank. Thank you for understanding us